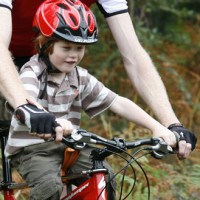 Crashing in Life
by Pastor Michael Acker | April 5, 2012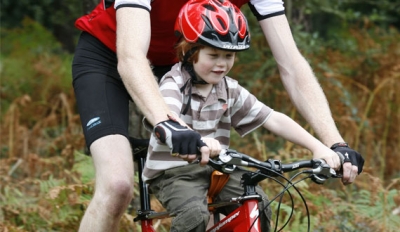 My sister is two years my elder. She learned to ride a bicycle when she was seven… I had to wait. She cruised around the cul-de-sac while I peddled with fury on my tri-cycle. She rode circles around me, taunting me with her skill. I desperately desired to be do what she did. I couldn't it… I had to wait.
Finally, my wait was over. My Dad bought me a bicycle. I was excited, giddy, and ready to show my sister what riding was all about. Before my grand debut, my dad pulled out some more accessories and attached two "training wheels". He said… I wasn't ready, I had to wait.
It seems like I'm always waiting in life.
While I angrily waited for the grand moment of being on my own two wheels, I didn't realize that I was learning. I was learning to peddle, to balance, to build momentum, to steer. I thought I was just waiting. Dad saw that I was growing.
One day he asked ME if I was ready. "Of course I am!", I exclaimed. "I think I am", I whispered. Pulling out the screwdriver, Dad took those trainers off. With a smile, he told me to get on. I peddled around the cul-de-sac while my Dad held on. Everything was perfect. Then he let go! I flew forward, wobbled, crashed, fell and cried. Why would Dad let this happen?
In the Bible, Jesus' followers were asking the same question. They were in a boat, it was wobbling, about to crash and they cried out!! Jesus responded, "Why do you have so little faith?"
Faith!? What does that have to do with it?
Because of faith in my Dad I could wait. In faith, I could ride. For faith in who my Dad was, I was able to get back on the bike and continue on.
How is your faith? Do you really trust Jesus?
"We are made right with God by placing our faith in Jesus Christ. And this is true for everyone who believes, no matter who we are. For everyone has sinned; we all fall short of God's glorious standard. Yet God, with undeserved kindness, declares that we are righteous." Rom 3:22 - 25
God is good, even when we have to wait, even when we crash… See, it's faith in Jesus that makes us eternally safe, but not only that; it's faith in Jesus that allows us to get back on the bike of life and continue on.