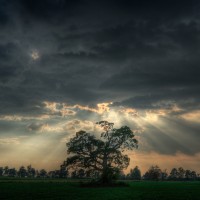 Jesus Calms the Storms
by Pastor Michael Acker | February 7, 2012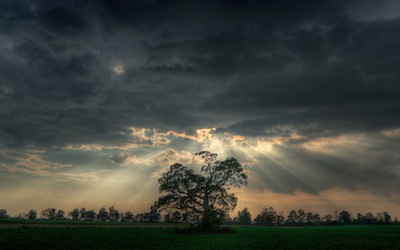 The sea of life shifts from day to day, from season to season, from year to year. At times the sea overpowers us and overwhelms us. Breakers spring up and life comes crashing down. Pain. Death. Hurt. Struggle. Debt. Conflict. War. We cry out in the midst of pain. Why do we feel this? What have we done? Evil is present and I can't evade it. I'm drowning…
The Hebrew people of the Bible dreaded the deep seas. The great poet in the Book of Psalms used the sea to suggest despair.
"Save me, O God, for the waters have come up to my neck. I sink in the miry depths, where there is no foothold. I have come into the deep waters; the floods engulf me. I am worn out calling for help" - Psalm 69:3
The great preacher Jonah was thrown into the sea. He compared it to his sense of alienation from God.
"You hurled me into the deep, into the very heart of the seas, and the currents swirled about me; all your waves and breakers swept over me. I said, 'I have been banished from your sight; yet I will look again toward your holy temple.' The engulfing waters threatened me, the deep surrounded me" - Jonah 2:3-6
In the midst of the chaotic sea, Jesus firmly took his stand. It was his way of proving a point. "I have power over the sea, over evil, over the chaos of life." He quieted the tormented sea, calmed the storm, tread the furious waves. His deep power declared peace.
Two thousand years ago, twelve courageous men had lost hope in the storm. Their boat was sinking. They called to Jesus in the midst of this turmoil. In the center of their struggle Jesus came. There, one man decided to be like this Jesus. Full of faith, he did the unthinkable, the undoable; he stepped out of what little security he could control and stepped onto the dreaded deep.
As those early twelve followers of Jesus, we can call on him still, and still he comes. He rebukes the wind, the waves. Jesus' Power even now brings Peace. Strength surges. Confidence arises. Our eyes fixed on Jesus, we too can step out on the sea. We too can experience his hope. There, with our eyes focused on Jesus… There in the midst of a frightening squall… There firmly we stand.